Product Description
Melting point - 5 ° C
The boiling point of 129 ° C (lit.)
The density of 1.000 g/mL at 20 ° C
Vapor density 3 (vs air)
The vapor pressure of 31 mm Hg (38 ° C)
Refractive index n20/D 1.454(lit.)
Flash point to 96 ° f.
Storage condition Store at r.t.
Solubility water: miscible
Liquid form
Acidity coefficient (pKa) 8.33 (at 25 ℃)
Colour APHA: 15 or less
PH 11.2 (H2O) (undiluted)
Explosive limit (explosive limit)
Water soluble MISCIBLE
Freezing point to 4.9 ℃
Sensitivity Hygroscopic
Merck, 14627

BRN 102549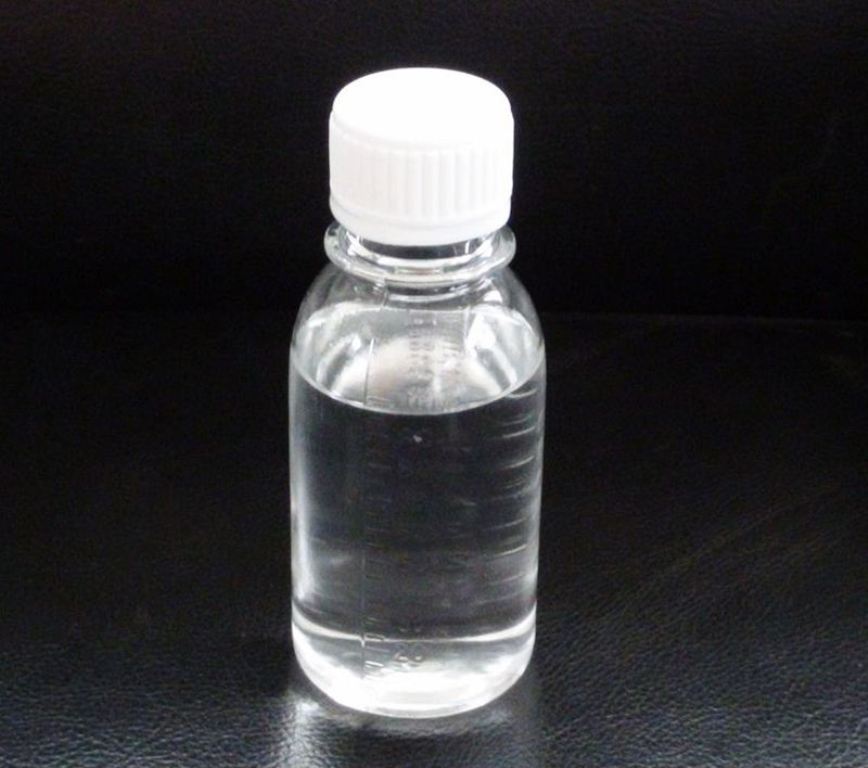 Stability Stable. Flammable. Incompatible with strong oxidizing agents, strong acids, acid chlorides, acid anhydrides, Hygroscopic.
InChIKey YNAVUWVOSKDBBP UHFFFAOYSA - N
CAS DataBase 110-91-8(CAS DataBase Reference)
NIST chemical substance information Morpholine(110-91-8)
EPA chemical information Morpholine(110-91-8)
Morpholine USES and synthesis methods
Morpholine is also known as 1, 4-oxo-n heterocyclic cyclohexane, diethyleneethylamine oxides, colorless alkaline oily liquid, with ammonia odour and moisture absorption, with water vapor volatile, and water miscibility, soluble in acetone, benzene, ether, pentane, methanol, ethanol, carbon tetrachloride, propylene glycol and other organic solvents. Steam and air form explosive mixture with explosion limit of 1.8% ~ 15.2%(volume fraction). Morpholine is a secondary amine with properties of inorganic acid and organic acid, which can produce salt and amide.
Morpholine contains the secondary amine group and has all the typical reaction characteristics of the secondary amine group. React with inorganic acid to form salt, react with organic acid to form salt or amide, can conduct alkylation reaction, can also react with ethylene oxide, ketone or Willgerodt reaction. Because of morpholine a unique chemical properties, make its become the one of fine petrochemical products which are of important commercial use, can be used for the preparation of rubber vulcanization accelerator NOBS, DTOS and MDS, anti-rust agent, rust preventer, detergents, detergent, painkillers, local anesthetic and sedative, respiratory system and blood doping, surface activator, bleaches, fruit fresh-keeping agent, textile auxiliaries, etc., in rubber, medicine, pesticide, dye, paint and other industries have extensive USES, In the aspect of medicine, it is used to produce morinanidine, viralin, ibuprofen, ketuil, naproxen, dichloroaniline, sodium phenylacetate and many other important drugs.
The production methods of morpholine include DEA method (diethanolamine method) and DEG method (diethylene glycol method).
In recent years, the rapid development of polymer new monomer acrylic acid morpholine is also noteworthy. Morpholine acrylate is obtained by reaction of acrylic ester and morpholine. This product is water-soluble monomer, which is also water-soluble after polymerization, so it is used for modification of water-borne polymers. In addition, a large number of uv curing resin for reactive diluents; With the deepening of application research, many new specific USES have been developed, becoming a kind of polymer monomer that develops very rapidly.